Nigerians have taken to social media to praise the Kano state commissioner of police, Muhammad Wakili, for his conduct during the elections in the state.
CP Wakili is trending all over social media for being the man who took the bull by the horn, walked the talk and conducted a peaceful election in the state.
Wakili damned All consequences to arrest Kano state deputy governor and Local Government head for trying to perpetuate electoral violence and malpractices.
The feat achieved by the 'incorruptible' policeman according to many Nigerians, has gradually started stripping the police of the disgrace that has always been associated with them for many year now.
See reactionsV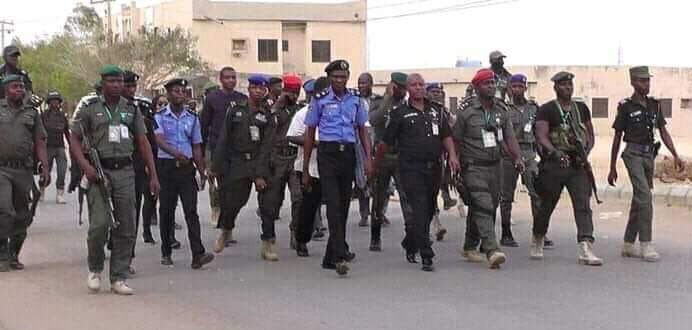 APPRECIATION TWEET

This is Kano State Commissioner of Police, CP Mohammed Wakili and his team, he was posted to our State two months ago, within the period, he has changed a lot in Kano, arrested over 700 thugs and drug dealers. I join the good people of Kano to appreciate him.
If you're a child to CP Wakili you should be very proud. He is gradually removing the mark of disgrace associated with the @PoliceNG from our hearts. At least now we know one Police who's really a friend and a LEADER too. Kano na godiya #KanoDecides #NigeriaDecides
CP Wakili worked as a Director in EFCC before being moved back to the Police Force. He really is incorruptible if you know him personally. His humility is out of this world. I'm so happy happy with all he's been doing
CP Wakili of Kano state should be our next IG of police. He did his job well Against all odds……..
The unsung hero of Kano state election is the CP Wakili.
Rigging was reduced to the barest minimum and the deputy governor was even arrested for attempted rigging Super cop
Buhari must not let CP Wakili retire. What he's doing in Kano is a glimpse of what the Nigerian Police should be (doing). Police is, after all, your friend.
See video of wakili saying the truth as it should be in Hausa Language.