These are not the best times for incumbent Governor Rochas Okorocha. Apart from his son-inlaw losing the governorship elections, his senate victory was unrecognized by INEC.
And now, furious residents brought down one of his prized statues in Imo State.
It was gathered that many residents stormed the area where Okorocha's statue is placed and pulled it down.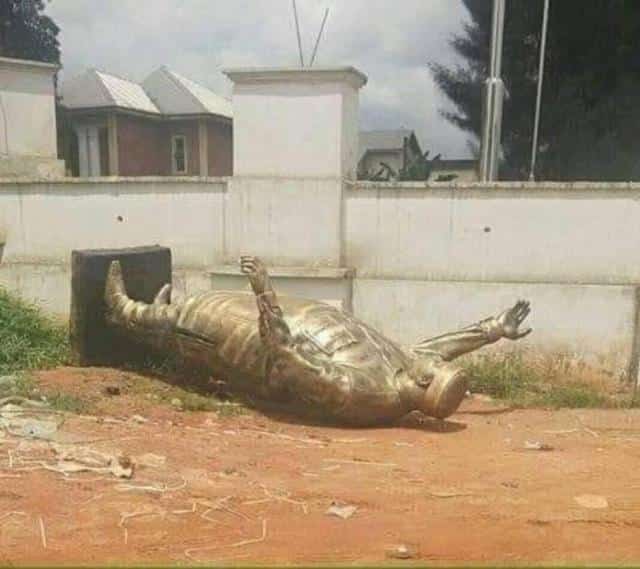 According to reports ,Okorocha's campaign posters, banners and billboards were also destroyed after son-in-law's defeat in Imo State.
Governor Rochas Okorocha who was declared winner on of his February 23 Senatorial polls was not listed by INEC on Thursday following allegations by the returning officer for the election, Prof Francis Ibeawuchi that he was forced to declare Okorocha as the winner.