Abba Kyari who is the chief of the Inspector General of Police's Intelligence Response Team (IGP-IRT) has revealed what a criminal he and his team arrested did to a 9-year-old girl in Kogi State. He said after the criminal abducted a girl and requested for ransom of 10 Million Naira from the family of the girl which were poor and were only able to raise Four Hundred Thousand Naira (400k), the criminal killed the girl and buried her in a shallow grave.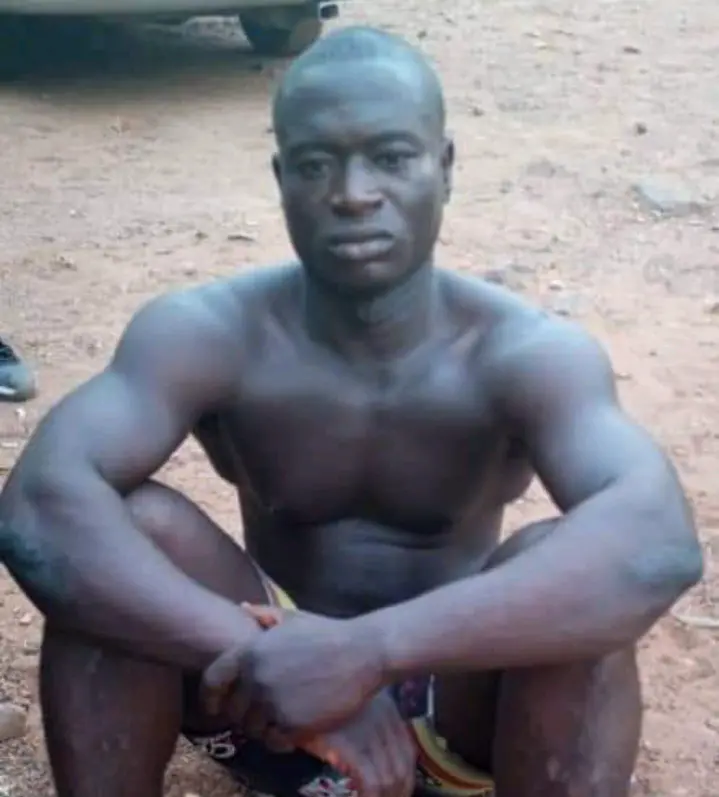 Photo: The Criminal
Abba Kyari revealed the story behind the arrest of the man after he shared his picture and one of his followers named Sadiq Sadiq said;
"This one can climb fence, bend burglary, slap person anyhow… rot in jail idiot."
The super cop then replied him by saying;
"My bro, He kidnapped and Killed a 9 year old Girl in Kogi State few Months ago when the Family couldn't pay the 10million Naira Ransom. The poor family were bagging him with 400k which he refused to collect. After we arrested him, He eventually led us to the Forrest in Kogi state where the Body of the Girl was recovered in a shallow grave. Very Sad."
Other people reacted to the post as follows, while they commended the efforts of the super cop and prayed for him.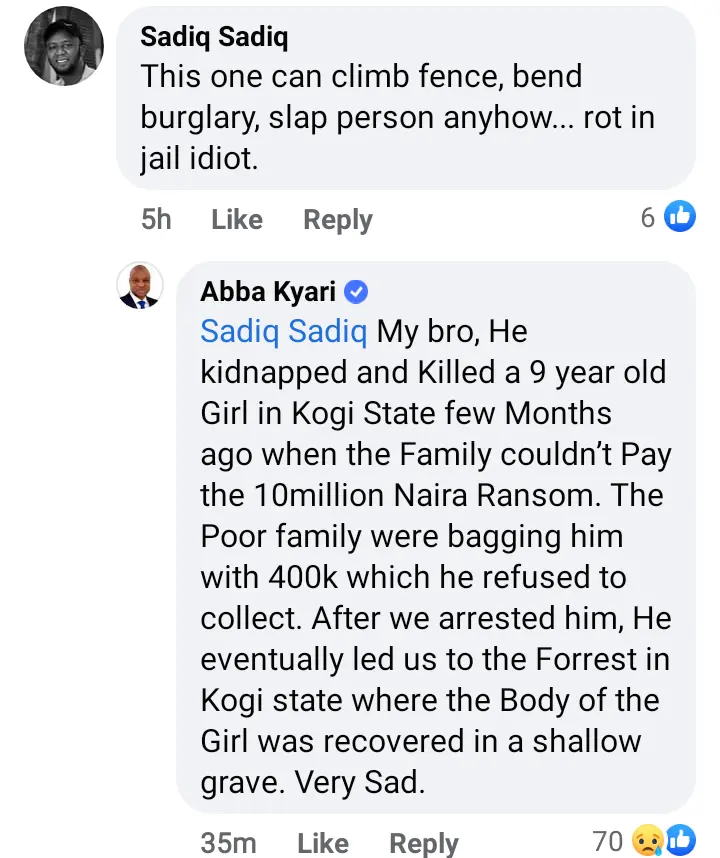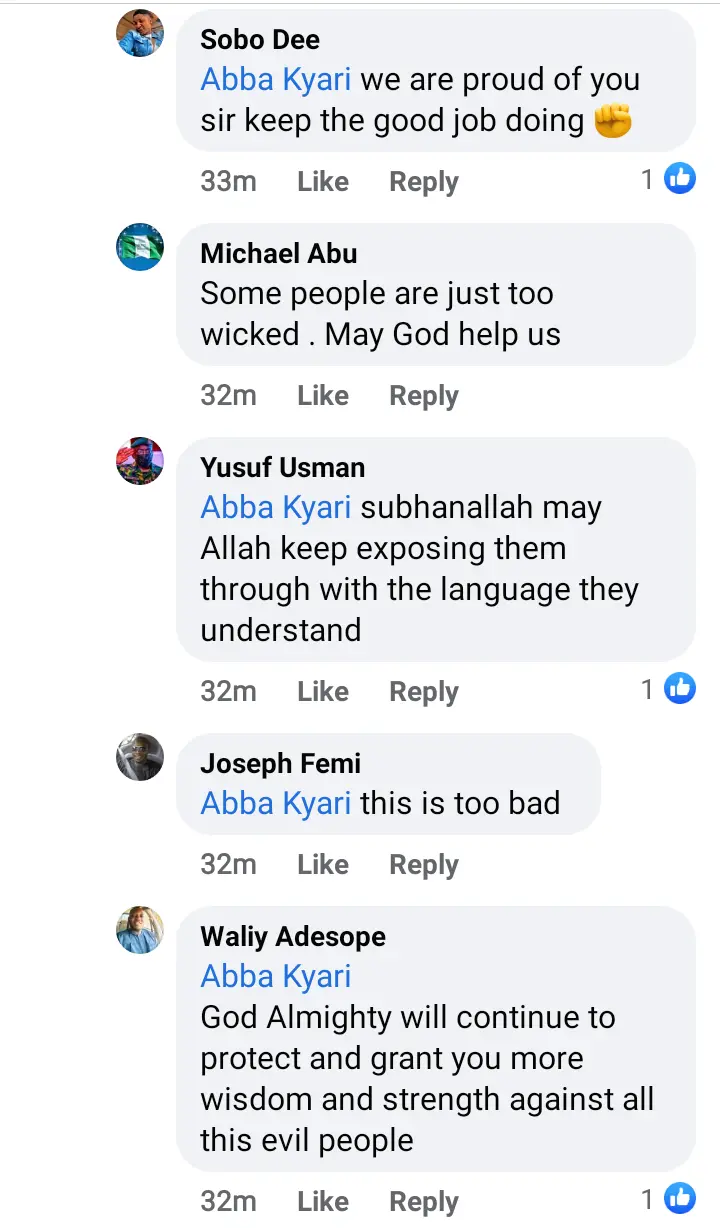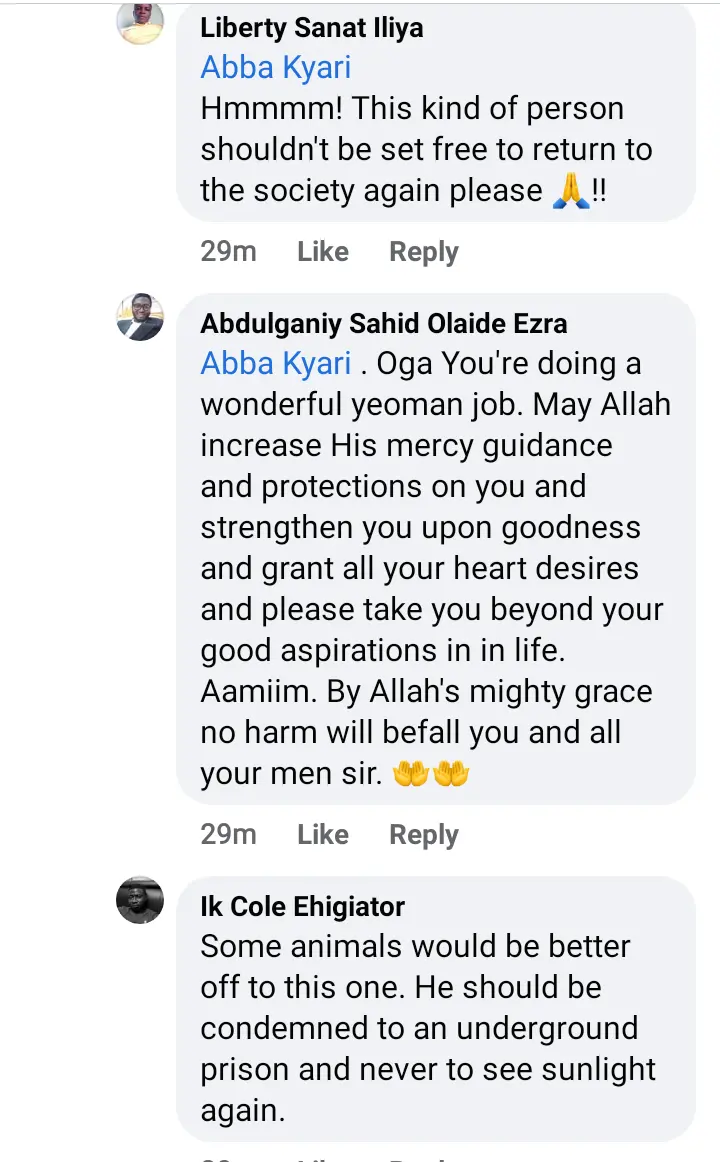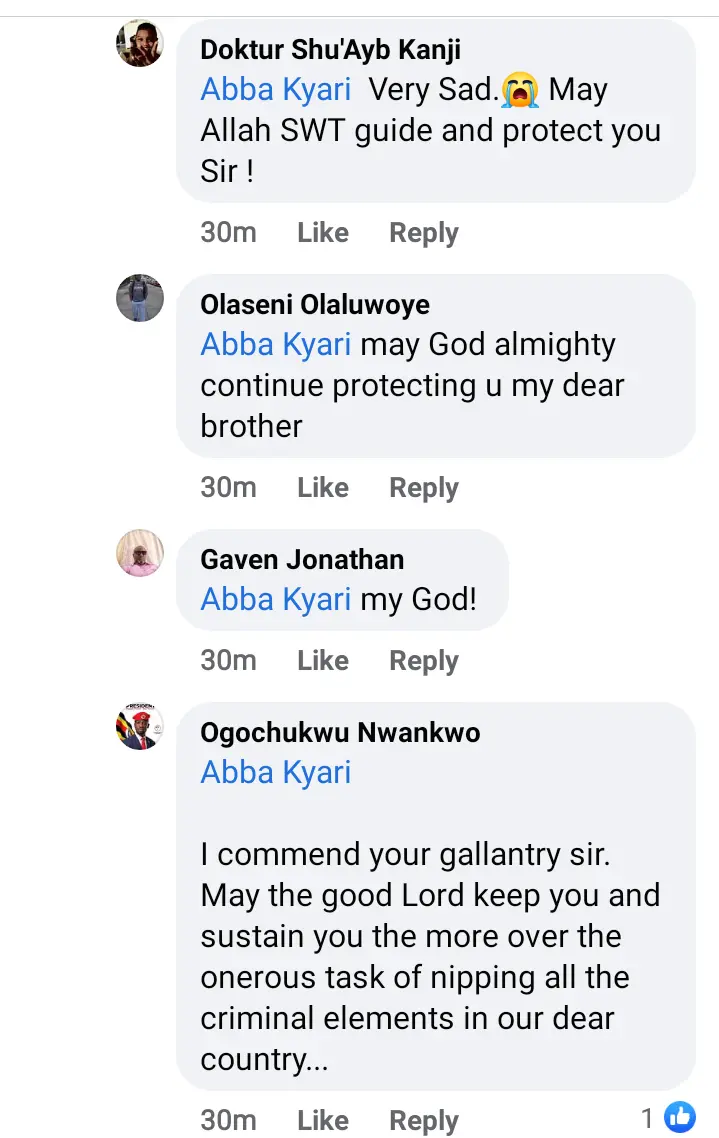 However, the rate of kidnapping in Nigeria is increasing daily, despite the effort made by security agencies at arresting criminals who are perpetrating these crimes. Just yesterday, Abba Kyari shared 70 plus pictures of Bandits, kidnappers and terrorists he had arrested n Nigeria and undergoing trials. Government should provide all necessary equipment and gadgets require to support the enforcement of law and order in Nigeria.