Ayade boasts of generating 23 megawatts in Parliamentary power plant, 26 megawatts in Tinapa, five in Obudu
Cross River State Governor Ben Ayade has disclosed that the building of a second power plant project embarked upon by his administration will be commissioned next year in 2020.
He explained that the 26 megawatts gas-fired power plant project at Tinapa Leisure and Business Resort under construction shortly after test running the 23 megawatts plant at the Parliamentary Extension, Calabar was as a result of the state government's industrialization drive which could only be realized through adequate power supply.
Ayade said, "Today, we are generating 23 megawatts in the Parliamentary power plant, 26 megawatts in Tinapa and five in Obudu. So, approximately we are doing about 54 megawatts of power and that will be the amount of power I am contributing. I am focused on power because industrialization is our core focus and we cannot industrialize without power and that is why our emphasis has been on power. I have to re-engage with the Federal Ministry of Finance to see how we can extend the program to guarantee that we have a second plant. It is only when we have the second plant that we can now have a combined circle to give us a third plant for absolute benefit of the value."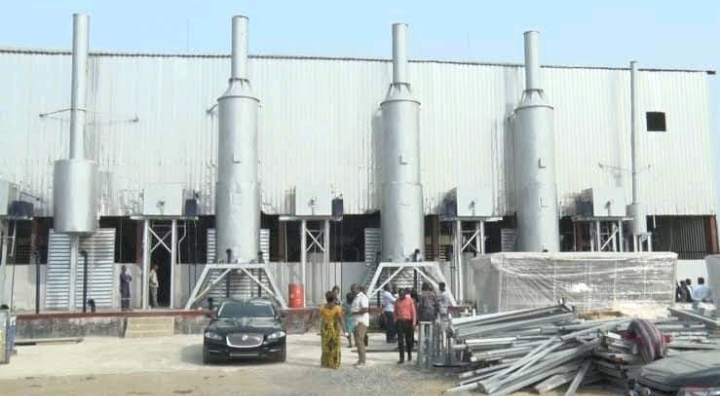 Worried by the country's power challenge, especially considering its abundant gas resources, Ayade insisted that the best way to go was to combine renewable sources of energy.
Ayade stated that is "that is why I engaged a team from the United Nations to discuss how we can get hydro power and mini-hydros as alternative to gas. If rely fully on gas, we have epileptic power problems that we have in Nigeria today and so we must combine a some gas, hydro and other sources depending on our target," he said.
Jitender Sachdeva of Skipper, which is the company handling the 26 megawatts power project, explained that 55 per cent of the project has been achieved with certification by the Federal Ministry of Finance and India. He said the plant's turbine generator, transformers and electrical balance were in place and awaiting the rains to subside so that the road and earthworks could begin, saying the company's target was to commission the plant by April 2020.
On his part, Chairman of NIPO, Rakesh Sardanas assured that the company would ensure continuous supply of gas, adding that any shortfalls resulting from connections including pipeline breaches, would fulfill the task to enable the beneficiaries to get optimum services.
"We are prepared to go the whole hog to provide fuel in order to boost the power need of the state, while ensuring that industries and domestic consumers get optimum benefits from our operations at reduced cost," he added.
Source: Guardian NG