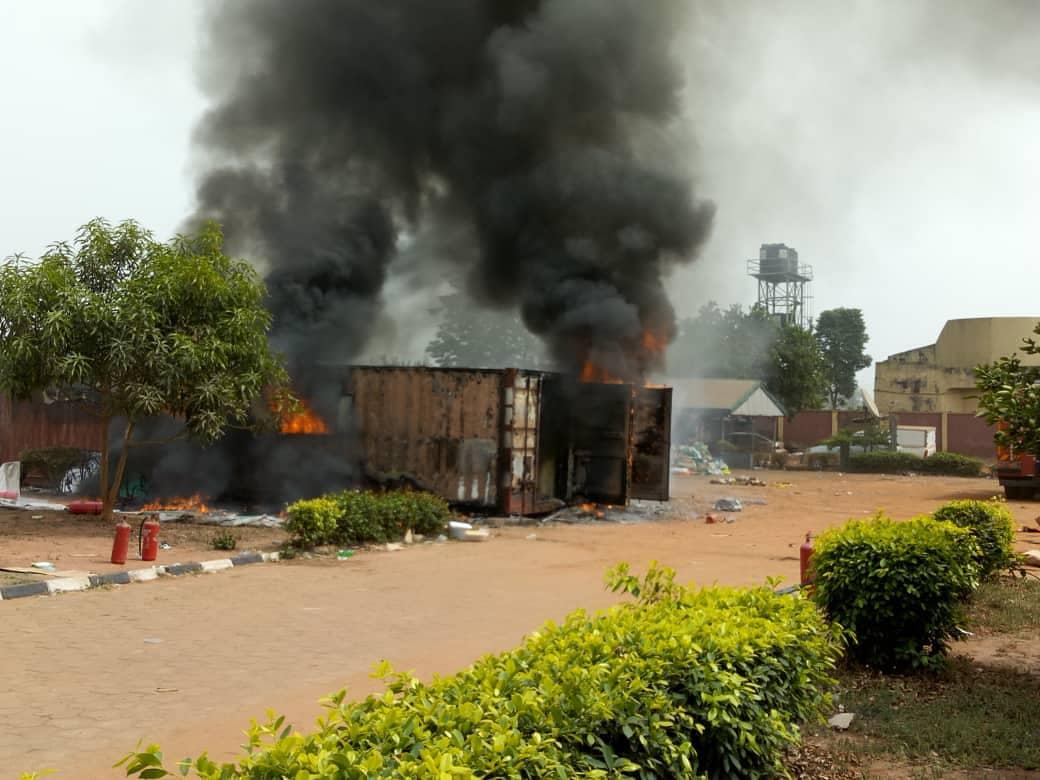 The office of the Independent Electoral Commission, INEC, in Awka, the Anambra State capital is currently on fire.
The fire is said to have started at about 2:10 pm.
Helpless staff of the commission and other people gathered at the scene to watch the raging fire doing damage to the property within the office.
The fire allegedly started from a container bearing election materials dispatched to the centre earlier. Part of the materials in the container are card readers to be used for Saturday's election.