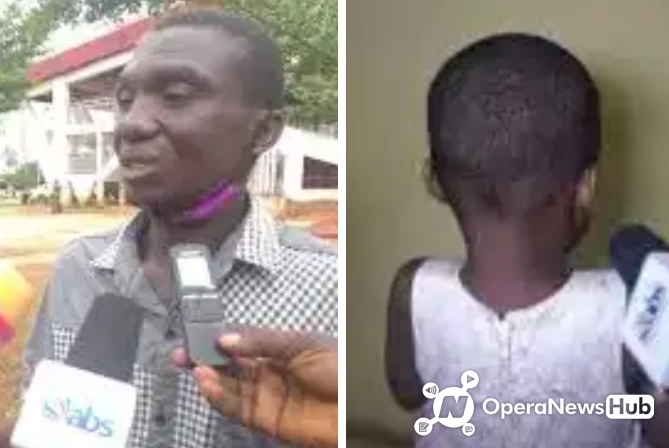 Kamsiyochukwu, a name which resonates the answer from the divine Being of a prayer of a Father, has however become a victim of the brutal sexual violation of the same man who prayed for the gift of this 3-year old biological daughter in Anambra state by the beast in human form called Ikechukwu Ekenta.
The daredevil rapist Ikechukwu when asked the reason for carrying out the unprecedented crime against humanity on his daughter claimed that he was actually being possessed by an evil spirit that normally possesses him and makes him do weird things.
Asked about what he did to his own daughter and he comically said he used his fingers in perpetrating the sexual act, but the little girl said otherwise emphasising that her Dad actually penetrated her with his genital organ.
The man actually had penetrative sex with his little biological daughter just as when she was taken to the hospital for checkup it was revealed that the 43-year-old man was lying all along and had actually used his weapon of mass destruction on the little baby.
The girl's mother said that she came back from the hospital and discovered what had happened, even as she also revealed that the man's parent didn't want her to expose him and they threatened her. However, she reported and the man has been arrested.
Please follow and like us: