1. Always wash your vegetables before peeling them; not just to remove the dirt over them, but also to retain the water soluble vitamins in the vegetables that you may lose if you wash them after peeling. 
2. Some studies suggest that cutting vegetables with a blunt knife may make them lose some of their nutrients. Using a sharp blade can minimise the risk of bacterial growth and can also prevent over softening of the vegetables.
3. It is said that more finely the vegetable are chopped, the faster they get spoiled. They may lose moisture, their natural colour and some amount of nutrients. So, if you are planning to cut your vegetables and store them to be cooked later; try to cut/chop them in bigger pieces. Shredded vegetables must be immediately cooked and consumed.
4. Keep in mind to peel vegetables as thinly and as close to the skin as possible. This way you'll get the maximum amount of nutrients from them.
5. There are some vegetables that have an edible skin with loads of vitamins and minerals. Know these veggies and try to keep their peel to get the most out of them. Some of these veggies are cucumbers, brinjal, and even potatoes.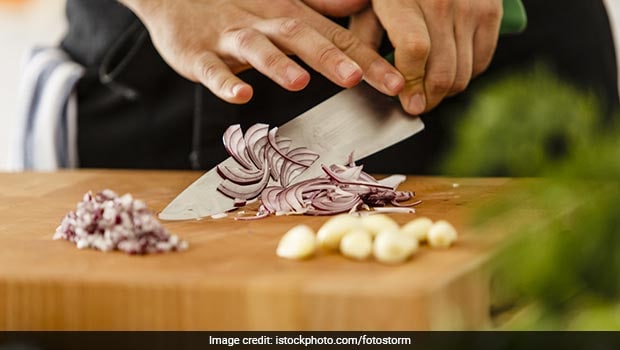 Use a sharp knife to cut or slice vegetables